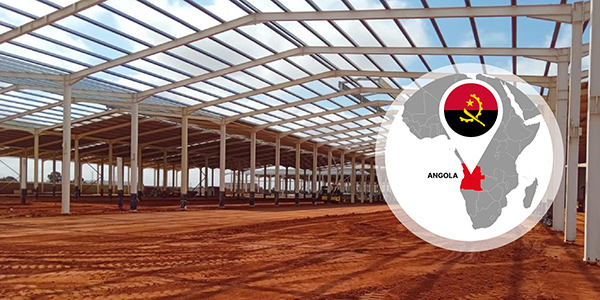 The largest agro-industrial complex in Luanda, the capital of Angola, is currently being built. The project include Omas Flexy Mill and covers an area of 200,000 mq2; beside the mill it involves the construction of several sites for the processing of products. The production center will be divided into:
A plant for processing the meat into charcuterie and long-life derivatives;
A milk processing plant for the production of soft cheese and yogurt;
A plant for the production of breakfast biscuits and stuffed cookies;
A plant for the production of wafers;
A pasta factory for the production of short and long pasta;
A 500 TPD milling plant for the production of any type of flour.
Omas was able to win the contract for the milling plant thanks to the high degree of versatility of the Flexy Mill plant, combined with the technical experience gained in the milling field in Africa.
Continue reading Omas Flexy Mill is the heart of Luanda's largest food complex →