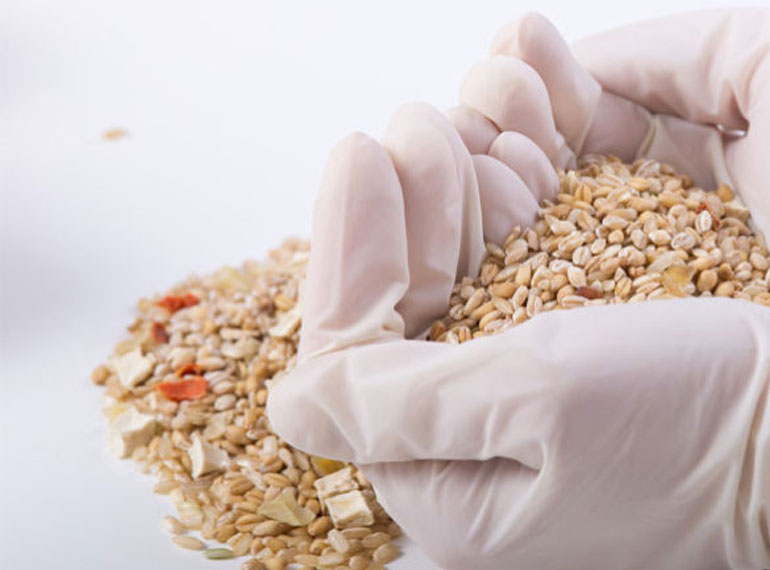 The milling market continues to develop due to the consumer demand that is increasingly seeking different, more innovative and healthier products.
The milling industry produces specific flour types that not only need to satisfy the requirements of the baking industry and the differentiated tastes of daily consumers, but also of the major demands of supermarkets and consumers: project hygiene.
Food safety and hygiene are increasingly in demand: today, greater awareness of the fact that we are what we eat and deeper knowledge of healthy diets have led us to develop a greater awareness of this aspect.
As far as concerns the specific field of milling, manufacturers are also increasingly aware of these new requirements and have developed machines able to purify wheat, removing all types of impurity. We are talking about surface impurities, both of the organic type such as bacteria, fungi and mould, and also the non-organic type, such as metals, ash and disinfectants.
The machinery guaranteeing the best results are sterilizers with abrasive metal tools. This type of equipment, as well as making it possible to adjust abrasion intensity via PLC, guaranteeing energy savings of 50% compared to machines seeking to achieve a similar result via compression and friction between grains.
The use of this type of steriliser allows:
Total removal of the heavy metals such as lead and iron, the presence of which would not be accepted by manufacturers of baby food.
A 6-8 % reduction in ash.
Removal of mould, bacteria, fungi and the relevant mycotoxins.
Wheat treated with these machines is purified of surface foreign bodies of all types; not only does it keep more pests away from the milling plant, it also cleans the grain deep down and is therefore suited to every type of human food.
Another factor not to be undervalued is the wear caused during the grain surface purification stage.  In this area too, important steps forward have been made to create stainless steel buffers divided into interchangeable portions that do not require full replacement.
This is why induction-tempered tools up to 750 HB (Brinnel hardness) and double ribbed tools have been designed to be able to work on a second face after wearing out the first.